Snapshot of the week
Spring - the time when vines change from looking like sticks wrapped on a wire to bushy green leaves, warm days signal the dusting off of the BBQ and most excitingly new wines hit the shelf!
Stacks of new vintages are gracing the shelves up in the cellar, while down the paddock Trevor and the paddock crew have been busy replanting around 4000 vines (for table and wine grapes) and repairing vineyard infrastructure.
So, take a stroll with me down the paddock today, and bring your camera!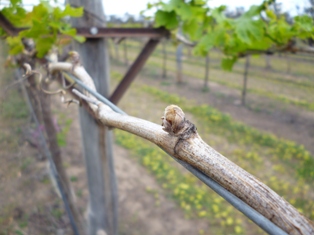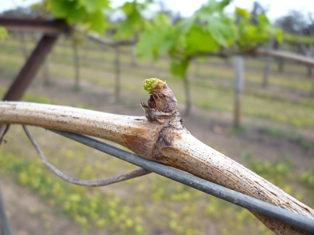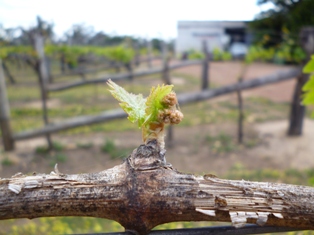 Stage 1 - buds start pushing through the canes.
Stage 2 - the leaves start to emerge
Stage 3 - leaves and grapes unfurl. You can see the tiny bunches, about half as big as your pinky nail!